Lovespells24 is a platform dedicated to esoteric, psychic, metaphysical and spiritual services. Users can browse our numerous guides and articles, join our community, buy or sell their own services at our Marketplace and more.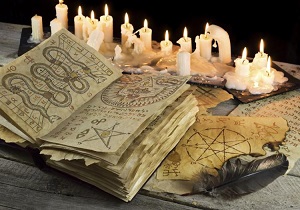 Why was Lovespells24 created? Since 2012 Ebay has banned spell casting and other metaphysical services on their platform, in 2015 Etsy has also banned metaphysical services and stores connected to spell casting or work associated with Magic. We consider that as long as a legal disclaimer is made spell casting is a valuble and acceptable practice and the product of a cultural heritage that sadly has fallen into a dark place in the last couple of years. The reason why metaphysical services are banned in many platforms is because people who are not trained in the field take advantage, providing guarantees and outcomes that are not realistic, greed is often the mother of all decisions.
Have we forgotten that there is a vast Doctrine related to the World of Magick? Perhaps most people are not familiar with the big names of the XIX and XX century such as Eliphas Levi or Franz Bardon. Lets not forget that Hermetics and Magick were subjects studied by intellectuals in the past, nearly forgotten nowadays, supressed by superfluous information. 
Our platform aims to change the view on Magick and esoteric services and to restore trust and credibility while discerning all its aspects through logic and lucid understanding.
How to open a store with us? On the menu " All Spell Casters " you can apply to become a seller on our platform. After submiting your request we will manually review your application and accept or decline it. There are certain guidelines to be respected if you want to become a seller on our platform: 
We believe in polite sellers and buyers. Our aim is to provide a safe and positive environment for both buyers or sellers, disrespect, racist remarks and verbal abuse will not be tolerated on our platform.

We are looking for spell casters that do not provide guarantees or unrealistic outcomes: Change your eye color spells, or become a fairy spells are not accepted on our platform.

You may open a store if you are familiar with spell casting and metaphysical services. A seller that doesn't know the basics of spell casting and magic will not be accepted on our platform. This is to ensure that you are experienced and interested in the subject. Our site aims to provide quality over quantity.

We believe in sellers that commit to their word. If the description of your service is that you keep your client updated during a certain time then you should stay in touch with the client during that time. In other words, you should be a trustworthy seller. When sellers disrespect our guidelines frequently they are removed from our platform.

We do not provide guarantees for metaphysical services are there is no such thing for a spiritual service. Outcomes may vary depending on several factors. You can read more about our services in the Terms section.
Metaphysical services such as Reiki, distant healings and psychic readings are also welcome in our platform. We provide free information to our readers regarding spell casting and love spells, and paid services provided by spell casters and psychics that can apply to become sellers.