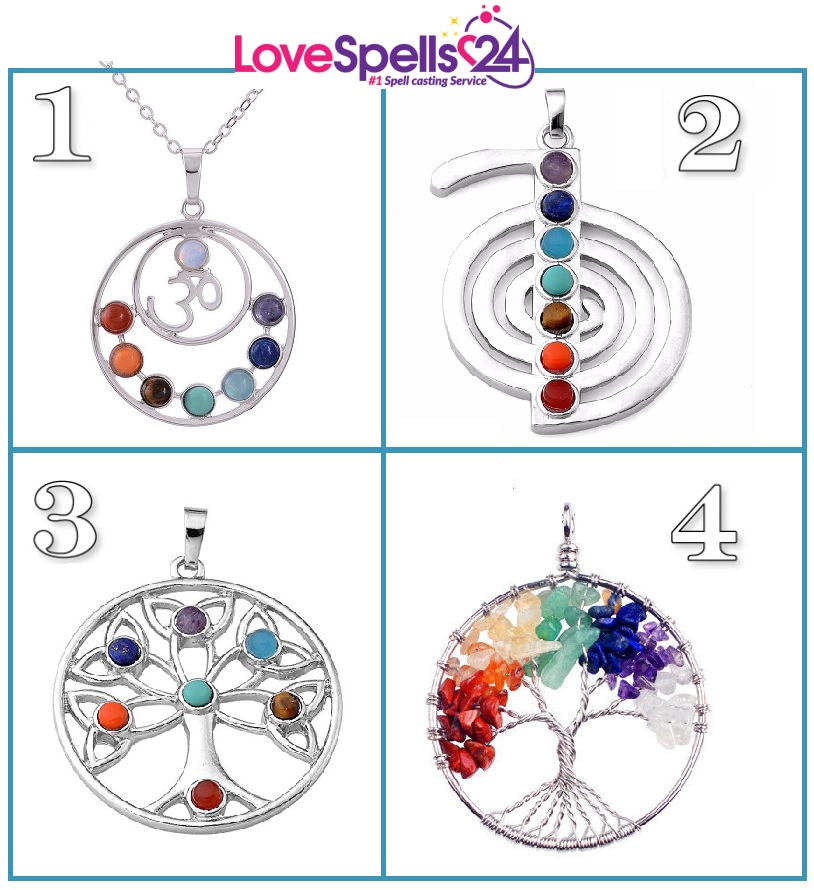 Today we decided to launch a special Giveaway to our loyal readers and bloggers. Do you like blogging about spiritual subjects, Lifestyle, Meditation or the metaphysical World? Are you a proud mommy or fashion Blogger that loves to write? Our team here at Lovespells24.com is launching a giveaway for awesome readers and blog/site owners like you.
All you have to do is write about us on your Blog or Website or share your opinion about the metaphysical world and we will send you a FREE pendant of your choice. 
Here is how it works: 
 Like our Facebook page: https://www.facebook.com/lovespells24/
 Share our post: https://goo.gl/X44LPE

Write an article about our site or share your views about a metaphysical subject and post it on your website or Blog, include our site's

URL: https://www.lovespells24.com/ (* read terms and conditions below) 

Email us at lovespells24contact@gmail.com with the URL of your blog post about us and the pendant you would like to receive: 1, 2, 3 or 4. Provide us a valid shipping address and name and if all Terms and Conditions are respected you will receive your FREE chakra pendant.  
Terms and conditions: 
A) You must be a genuine site owner/blogger. We accept WordPress and Blogger (Blogspot) sites as long as you have been Blogging for longer than 6 months and your site has at least 5 posts.
B) The article must include our site's URL: https://www.lovespells24.com/ with a working clickable hyperlink.
C) The article must be at least 500 words long and can be about following subjects: Witchcraft, Meditation, Magic Spells, Astrology, Astronomy, Wicca, Magick, Paganism, Voodoo and other Religions, Love (relationship tips, love advice ) Spiritual subjects, Reiki, Spiritual healing, Yoga , the New Age, etc. The subject should be related to spirituality or metaphysical subjects.
D) The article must be original in content, no duplicate or stolen content is allowed.
E) The article should remain on the site/blog and not be deleted once accepted by our team.
F) Do not post anything illegal in the article.
G) We do not accept spammy sites or blogs with links and/or connections to adult content, pharmacy or gambling.
H) Disrespecting one or more of the conditions above must result in removing the URL and mention to our site or brand.
E) The article should be written in English and easy to read/understand.
F) Privacy: We are never going to share your name, contact or email address or use it for any other purpose than this giveaway unless you agree to that first.
G) The Giveaway is limited to the number of pendants we have to offer. The Giveaway starts on 05/08/2017 and ends by 19/08/2017.